Keeps the doctor away…but only if it is good, ripe and preferably organic;)
I found a 40+ year old photo of myself from when I'm a little toddler at like 18 months old or so; just about to take a bite of an apple. Had to draw it and color it even if the photo was in black and white; there's no telling if the apple was really this red and ripe or unripened green, although it looks quite juicy.
I don't know what it is about apples…they have been showing up for me a lot in the last years. Several apple-references made way into my book, as well.
The Apple: that "famous" fruit probably the most charged with symbolic meaning out of all… and pretty overused, I am aware, of course…but there was nothing to do: in spite of some initial doubt, apples simply wanted to appear in my book in various stages of ripeness.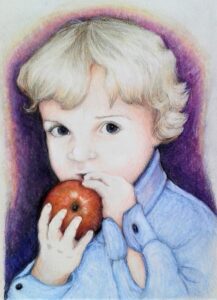 Following a month of being physically weakened again (oh, how it makes me feel vulnerable) as well as quite empty creatively. I've now come up with the first few tiny sprouts of ideas for a possible new book which is a little glimmer of light in the dark.
Being immersed in the writing process is what I love and enjoy the most.
Thankfully, I've just bought a bunch of pretty notebooks to have close a hand for sudden hits of inspiration. There's something about using a good, old fashioned notebook, that feels a bit more satisfying than typing my ideas on my computer or smartphone.
I like how tangible the process becomes and besides find it just a little bit easier to grab a notebook in the middle of night:)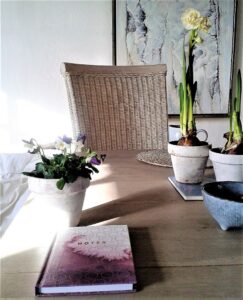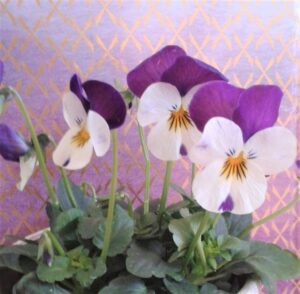 Lovely to watch winter slowly lose its power as spring nears: day-light has increased with a couple of hours already.